Supplier of Rib Knitted Fabric, Collars, Cuffs, and Trims
We produce and specialize in the manufacture of knitted collars, cuffs, ribbing and tracksuit waistbands. EverGreen has been providing the Ugandan clothing industry with quality knitted trims for the past 5 years now and is well established in the industry for this niche market. We have geared ourselves on providing quality knitted collar and cuffs backed up by professional service at all times.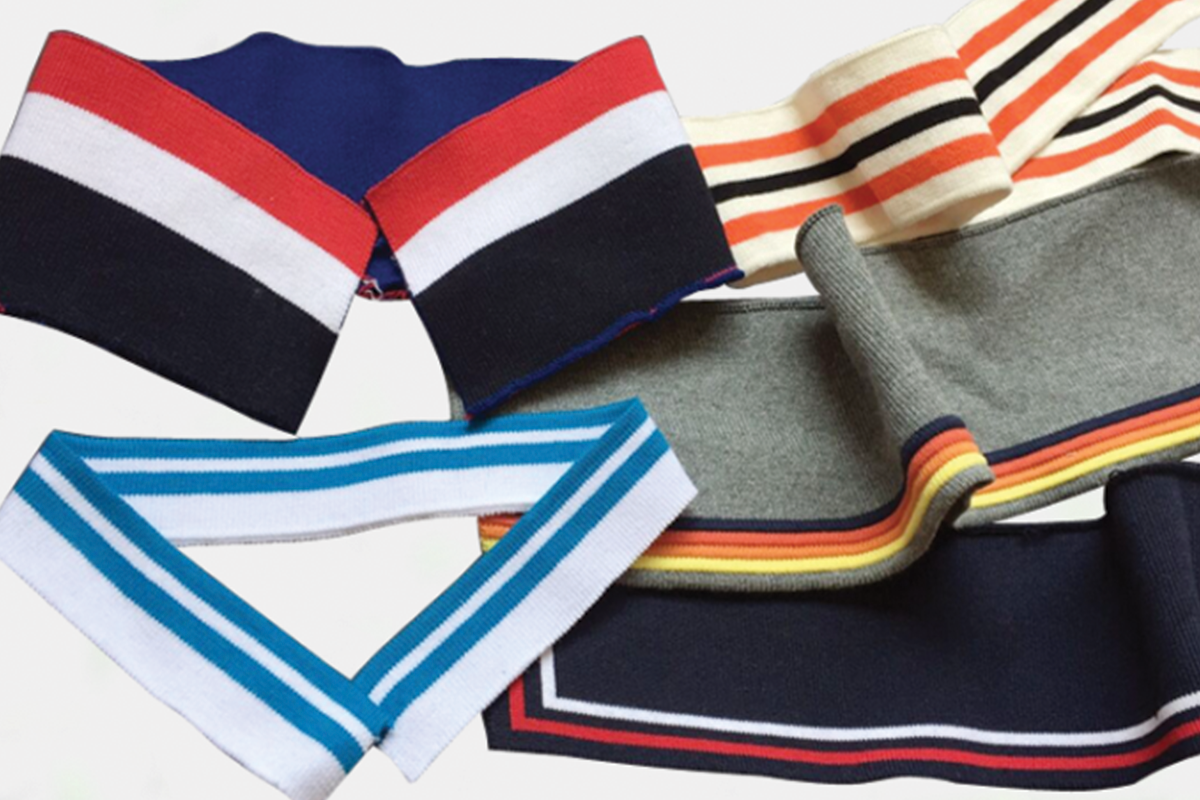 We Guarantee A Perfect Fit Every Time
The look and feel of a shirt or T-shirt is not just defined by your choice of fabric and the details alone but also heavily by the style choices you have to make. If you buy off the shelf, all of those choices have been made for you, which is easy but also limiting.
We have streamlined our  business to offer our vast client base quality trims on a mass scale in quick productive turnaround times and below are some of the reasons why you should trust and choose us.
Striped and Jaquard Collars and Cuffs All Available
We are one of the few collar and cuffs manufacturing companies in Uganda that specialize in the manufacture and supply of jacquard rib knit trims, collars and cuffs to the fashion industry in the country.
We are suppliers of a wide range collars, cuffs, ribs and trims for making polos, jackets, uniforms and rib knitted fabric. Here at EverGreen, we maintain standard qualities of collars cuffs ribs and trims manufacturing.